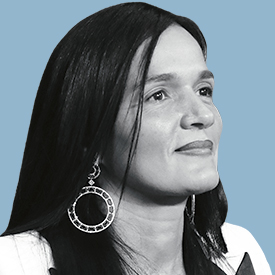 Desiree Perez is known for her reputation as a master negotiator. As the COO of Roc Nation LLC, she has been working alongside Jay-Z for many years. She moved to the entertainment company and record label in 2009. Here, she is in charge of daily operations. Her role also includes oversight duties for the company's printing and labeling activities. Before this, Desiree Perez was working with Jay-Z's company, Shawn Carter Enterprises, where she was also in charge of running operations, and expanding Jay-Z's business interests.
As a Master negotiator, Desiree Perez is credited with negotiating major deals for Jay-Z. She was instrumental in 2017 deal between Tidal and Sprint. Sprint invested $200 million in Jay-Z's music streaming platform which contributed a significant portion of the artist's earnings that year. Additionally, using her negotiation skills, she gave Jay-Z a platinum status album before its official launch by offering one million downloads for the 4:44 album. By riding on the relationship between Sprint and Tidal, she accomplished this feat without breaking much of a sweat.
However, this is not the only big negotiation Desiree Perez is credited with. In 2008, she was in charge of the $150 million deal between Live Nation and Roc Nation. She also negotiated Rihanna's $25 million sponsorship deal with Samsung for the artist's "Anti" tour. Desiree Perez makes negotiation look easy. As such, she is responsible for her artists at Roc Nation at the negotiation table. In addition to this, she is also responsible for the artists marketing and promotion strategies in the long term.
For someone whose career puts her in the public eye, Desiree Perez values her privacy. She only comes to the spotlight when need be. However, fans can engage with her through her social media pages such as on Twitter where she majorly tweets about the music industry. On her website, fans also get a glimpse of her interactions in the music industry by looking at her photo gallery.